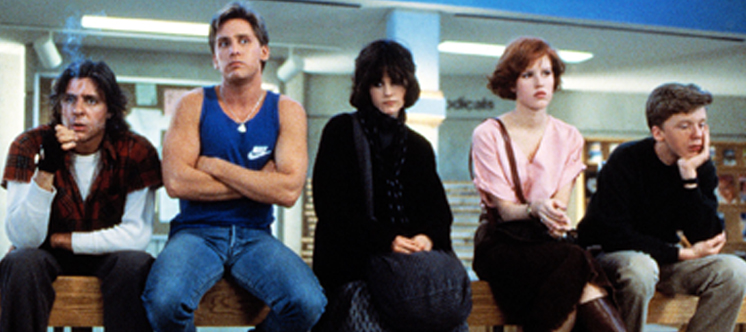 What do you get when you put a rebel, an athlete, an outcast, a princess and a brain together? The Breakfast Club!
When five very different students find themselves in detention together on a Saturday morning, a bond develops between them after spending just one day together that makes them question whether school will ever be the same again.
The 1985 coming-of-age drama, written and directed by acclaimed film director John Hughes, was one of the most popular films of the 1980s and is available to screen through Filmbankmedia. 
Visit The Breakfast Club film page and book your screening today.