PAINT
SYNOPSIS: Owen Wilson portrays Carl Nargle, Vermont's #1 public television painter who is convinced he has it all:
a signature perm, custom van, and fans hanging on his every stroke…
until a younger, better artist steals everything (and everyone) Carl loves.
DIRECTOR: Brit McAdams 
WRITER: Brit McAdams 
PRODUCERS: Peter Brant, Sam Maydew 
 SOMEWHERE IN QUEENS
SYNOPSIS: Leo Russo (Ray Romano) lives a simple life in
Queens, New York with his wife Angela (Laurie Metcalf), their shy but talented son "Sticks" (Jacob Ward), and Leo's close-knit network of Italian
American relatives and neighbourhood friends. Happy enough working at the family construction business alongside his father (Tony Lo Bianco) and
younger brother (Sebastian Maniscalco), Leo lives each week for Sticks' high school basketball games, never missing a chance to cheer on his only child as he rules the court
as a star athlete. When the high school senior gets a surprising and life-changing opportunity to play basketball in college,
Leo jumps at the chance to provide a plan for his future, away from the family construction business.
But when sudden heartbreak threatens to derail Sticks, Leo goes to unexpected lengths to keep his son on this new path.
DIRECTOR: Ray Romano
WRITERS: Ray Romano & Mark Stegemann
PRODUCERS: Albert Berger, Ron Yerxa, Ray Romano, Mark Stegemann
Photo credit: Mary Cybulski courtesy of Roadside Attractions.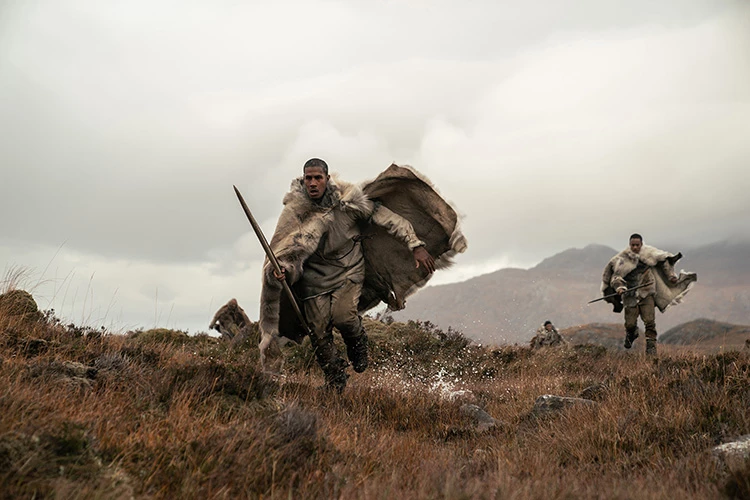 THE ORIGIN
SYNOPSIS: 45,000 years ago…Six people search for a new home in a brutally inhospitable landscape…
and when night falls, they are stalked by a terrifying enemy.
DIRECTOR: Andrew Cumming
WRITER: Ruth Greenberg
PRODUCERS: Oliver Kassman
FESTIVALS: Sitges – Catalonian International Film Festival,
BIFA 2022 Winner Breakthrough Performance Safia Oakley-Green
       THE WRATH OF BECKY
                  SYNOPSIS: Two years after escaping a violent attack, a teenage girl must defend herself against a terrorist cell.
DIRECTORS: Matt Angel, Suzanne Coote
WRITERS: Matt Angel, Suzanne Coote and Nick Morris
PRODUCER: Jordan Beckerman
Photo courtesy of Quiver Distribution.
For any enquiries, please contact:  Liam Lydon: Liam.Lydon@filmbankmedia.com