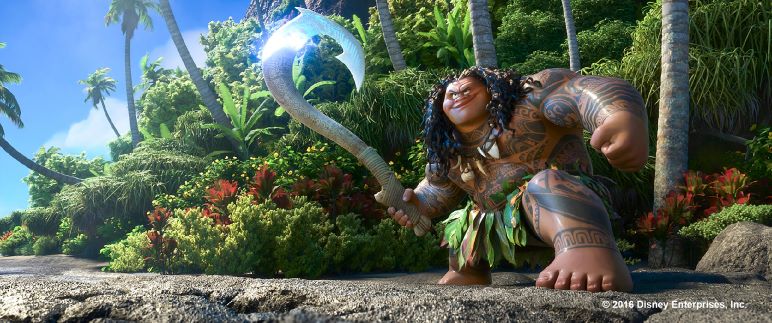 While Covid-19, social distancing and lockdown have put a stop to the film screenings run by Nottingham Women's Centre - last year's first placed Innovation Fund Recipient - they had already hosted some fantastic events between the announcement at the CFA Conference last October and lockdown in March, some of which we wanted to share. We can't wait to hear what 2021 holds for the community.
Watch & Create - Inside Out & Moana
Sell out events with more demand than there were tickets!
A double bill of sorts - a screening of one of Disney / Disney.Pixar's recent classic films with an arts and crafts session to compliment the film. Think memory balls filled with images of items associated with the emotions featured in the film, brain hats featuring their favourite things and coloured masks representing those emotions. 
It sounds like a LOT of fun.
Inside Out ©2015 Disney Enterprises, Inc./Pixar
It's very good, more than what I expected. My daughter and son rarely could enjoy doing something together, but today both of them are having fun. The kids wanted to come.
Watch & Debate - Booksmart
This under-seen, yet critically acclaimed gem, provided the perfect platform to launch a group discussion about the importance of people seeing themselves represented on film, a topic expanded on by a guest speaker - the hate crime officer for the city council. To ensure these discussions are as inclusive as possible there are plans to recruit guest speakers from other specialist areas – such as disability and LGBTQIA+.
An event that was only improved with the addition of pizza.
© 2019 ANNAPURNA PICTURES, LLC. ALL RIGHTS RESERVED.
Due to lockdown and restrictions the team at Toxteth Community Cinema (our 2019 second placed Innovation Fund recipient) have not yet been able to do any live screenings, but they have kept in touch with the volunteer group via Zoom and been able to host a few online screenings and discussions with their community. Due to the current climate they are also looking to create an online platform that can host local filmmakers' short films, archive films and a weekly feature film plus a discussion group.
They are also working closely with Humanise film club who provide regular online screenings for refugees and asylum seekers. We can't wait to see what the future has in store!