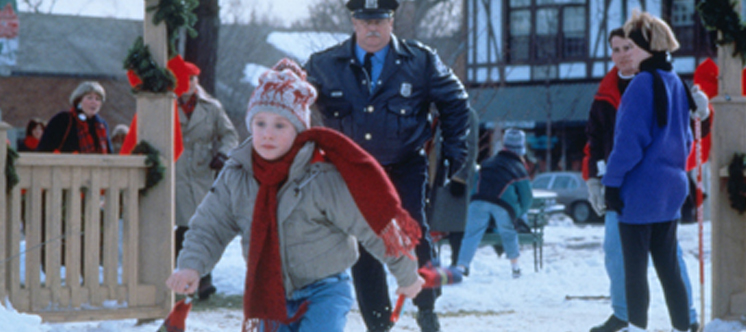 The Christmas classic Home Alone is celebrating it's 25th anniversary this December.
Directed by Chris Columbus, the film follows an 8-year old troublemaker (Macaulay Culkin) who must protect his home from a pair of burglars (Joe Pesci and Daniel Stern) when he is accidentally left home alone by his family during Christmas vacation.
Since the title's release, Home Alone has become the highest-grossing live action comedy film of all time and formed a successful film franchise with two sequels:
Home Alone 2: Lost in the New York - One year after Kevin was left home alone and had to defeat a pair of bumbling burglars, he accidentally finds himself in New York City, and the same criminals are not far behind.
Home Alone 3 - Alex Pruitt (Alex D. Linz), a young boy of nine living in Chicago, fends off thieves who seek a top-secret chip in his toy car to support a North Korean terrorist organisation's next deed.