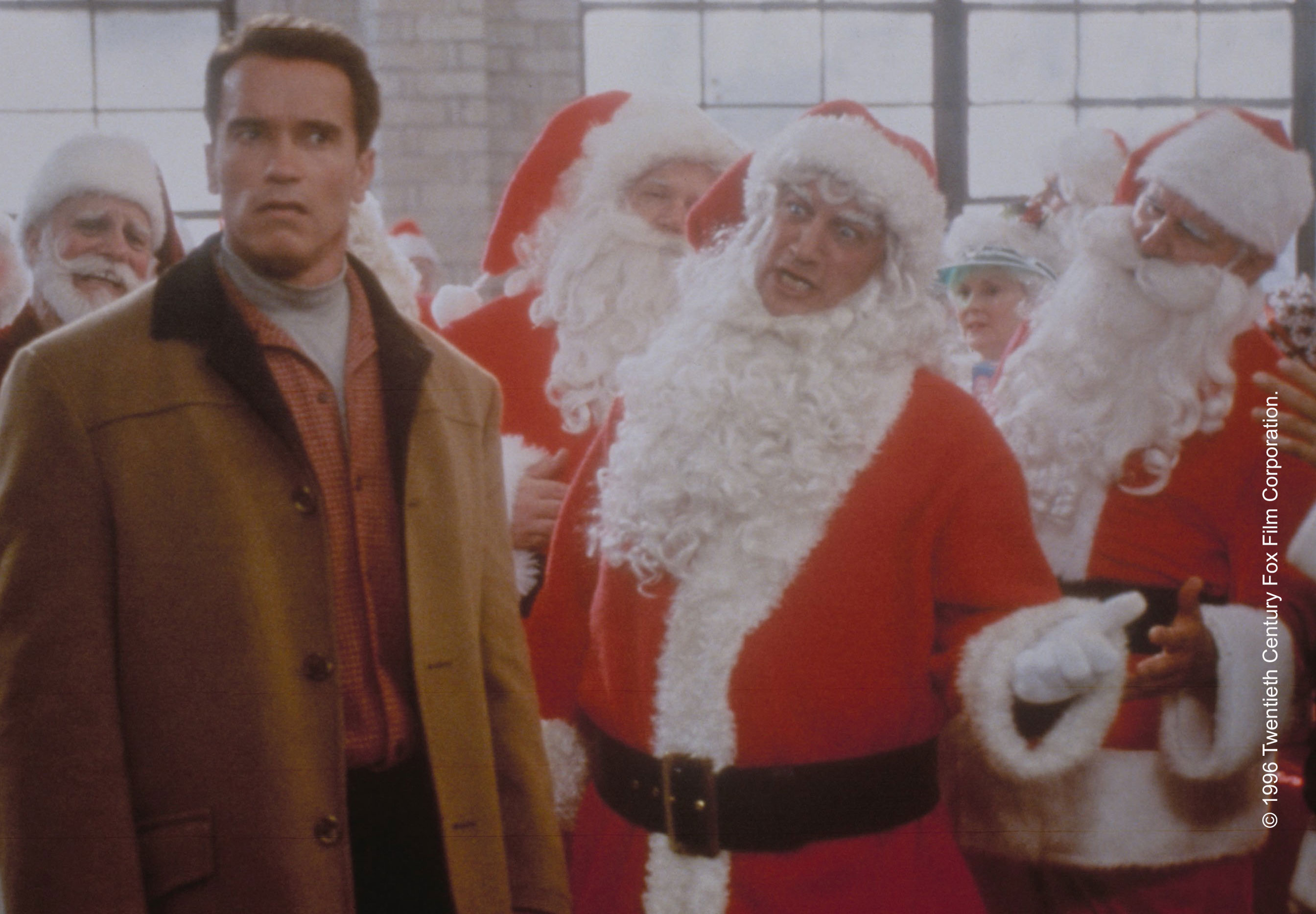 Be it in the run up to the big day, or following a rather indulgent roast dinner or party buffet, there's nothing quite like the Christmas tradition of cosying up in front of a festive flick. Here are the Filmbankmedia team's pick of their favourite Christmas movies, and why they form such an important part of their celebrations with friends and family.
Sophie – Sales team
When Harry Met Sally
"Possibly the best romantic comedy of all time: if you want to blub your eyes out in happiness or sadness during the festive season, this is the perfect film. Inherently quotable and featuring one of the best performances from Carrie Fisher, When Harry Met Sally is a timeless classic. If you've never daydreamed about spending New Year's in New York after seeing this film, I'm tempted to say you're not telling the truth!"
Bridget Jones' Diary
"Even though only the beginning and end of the film is actually set at Christmas, this is definitely still a seasonal classic for me! I've been compared to Bridget Jones a worrying number of times (not sure if that's a compliment or not!) - but I promise I've never found myself wearing a tacky Christmas jumper to a New Year's Day Turkey Curry Buffet. Plus, who would ever turn down Colin Firth in the snow? Cheers to Bridget – I'll raise a glass (or two) of wine to you on Christmas Day." 
Marie – Marketing team
The Holiday
"I love watching this film because it's like an old pair of Christmas PJs - sitting back and relaxing, it simply makes me feel good. I like the growth in Iris's (Kate Winslet) character as she starts off a bit down-trodden and sad and fights back, building her own self esteem. Also, to be fair I also like the picturesque, picture perfect village which is all Christmas themed, but also the to-die-for Hollywood house and location. Great contrasts."  
Bal – Sales team
Home Alone 3
"This always brings back memories of watching the film every Christmas and this one especially because the child actor was new compared to the previous films. I loved the big American style houses decorated in Christmas wreaths and lights, the big snow-covered driveways, and the fact he plans everything from his big loft which has a lift. The storyline was also more interesting for me because it was a single child against an international group of criminals, and he beat them all!"
Jingle All the Way
"This film for me is my childhood, which is why it will always be a Christmas classic for me and must be watched every year at some point in December. I love the Nineties feel of all the toys being stacked high in shops and everyone rushing to get that one special toy which every child wants (and yes, I did want Turbo Man after this film)."
Anna – Marketing team
Gremlins
"The perfect balance between the magical and the macabre as horror meets the holidays. From the cuteness overload of Gizmo to Phoebe Cates' sad Santa story, flasher gremlin to Mrs. Deagle's satisfying stair-lift departure - this film has it all. And, although perhaps it shouldn't, 'The Gremlin Rag' from the soundtrack immediately makes me feel festive!"
It's a Wonderful Life
"Is it really Christmas for me until George Bailey learns his importance in the world and runs down the streets of Bedford Falls shouting Merry Christmas at everyone? Sure, you have to endure a lot of George's hardship before you get there - to quote Friends' Phoebe Buffay, "It just kept getting worse and worse, it should have been called, 'It's a sucky life and just when you think it can't suck any more it does.'" - but the pay off is 100% worth the wait. A Christmas Eve staple in my family home, to be best enjoyed with a glass of bubbly. If you can hold back the tears during the final rendition of Auld Lang Syne you're a stronger person than I."
Priyal – Sales team
"For Christmas we would usually watch either a classic Hollywood film or a Bollywood title because it is the one day the family are off together. My family always like to watch a festive family film together on Christmas day and Elf and Home Alone 2 definitely fit the brief.
The Bollywood films we choose to watch are always about a family drama, such as Bajrangi Bhaijaan, Dil Dhadakne Do or Yeh Jawaani Hai Deewani, which makes for great family viewing."
Lea – Marketing team
"My favourite Christmas films remind me of being young. Mickey's Christmas Carol is a true classic for me as I remember watching it on TV with sister when we were wee. The same goes for Scrooged, a film I vividly remember going to see in the cinema with my aunt and sister as a child."
🎄HAVE A MAGICAL MOVIE-FILLED CHRISTMAS!🎄