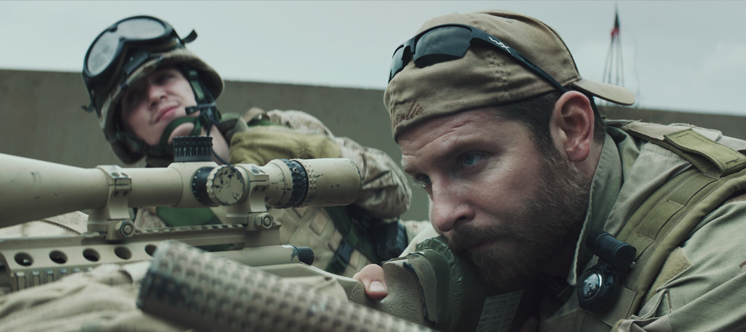 Since hitting the big screen last month, Warner Bros. Pictures' American Sniper has been the talk of the film industry after it smashed records and expectations at the North American box office with the opening four days earnings totalling more than $100 million!
American Sniper is based on a true story following U.S. Navy SEAL Chris Kyle (Bradley Cooper). Kyle takes his sole mission, of protecting his comrades, to heart and becomes one of the most lethal snipers in American history. His pinpoint accuracy not only saves countless lives but also makes him a prime target of insurgents.
American Sniper has become Clint Eastwood's most successfully directed film and has been nominated for Best Picture and Best Actor at this year's Oscars.