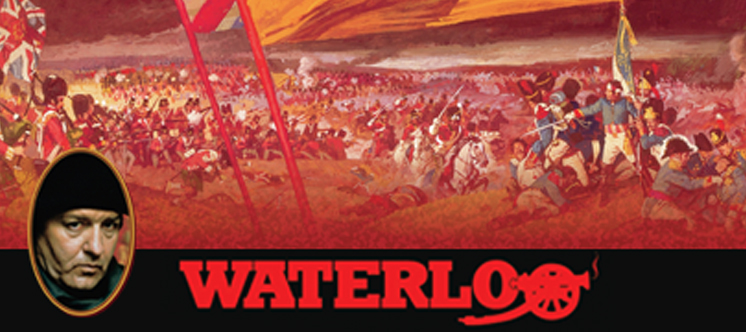 On the 18th June 1815, French military leader Napoleon was finally defeated by the Duke of Wellington's British Army at the Battle of Waterloo.
This historical battle, fought to the south of Brussels, saw Napoleon's French Army face British forces including British, Belgian, Dutch and German troops under the command of the Duke of Wellington and ended 20 years of conflict in Europe.
Waterloo (1970), starring Rod Steiger as Napoleon Bonaparte and Christopher Plummer as The Duke of Wellington, tells the historical story of the Battle of Waterloo.
This film is now available to book through Filmbankmedia.