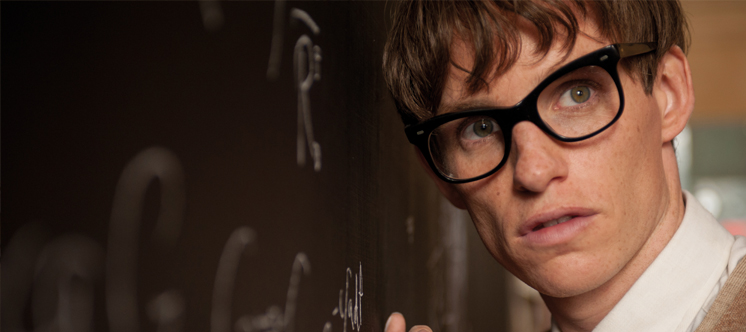 Filmbankmedia are delighted to announce The Theory of Everything, starring 'Best Actor' Eddie Redmayne as Stephen Hawking, is available on special 'early release' from 1st April 2015.
The film follows young physicist Stephen Hawking and his wife Jane as their lives change after Hawking learns he has motor neurone disease.
Despite this, and with Jane at his side, Stephen begins an ambitious study of time. Defying terrible odds and breaking new ground in the fields of medicine and science, the pair achieve more than either could hope to imagine.