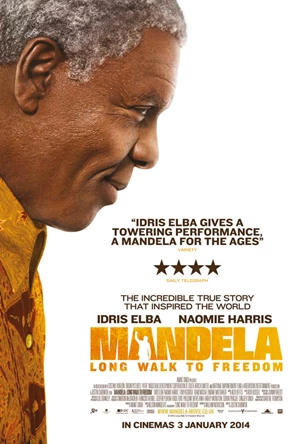 MANDELA: LONG WALK TO FREEDOM
Available From:
03/04/2014
Synopsis:
MANDELA: LONG WALK TO FREEDOM celebrates Nelson Mandela's extraordinary journey from his childhood in a rural village through to his election as President of South Africa. It explores the Mandela unknown to most of the world – the lover of fancy cars, a lady's man, the boxing enthusiast and playboy, the skilful lawyer and a freedom fighter. The film is an intimate portrait of the making of a modern icon.
Notice:
TITLE BOOKABLE ON VIRTUAL SCREENING ROOM.
Details
Director(s):
Justin Chadwick
Cast:
Idris Elba, Naomie Harris, Terry Pheto