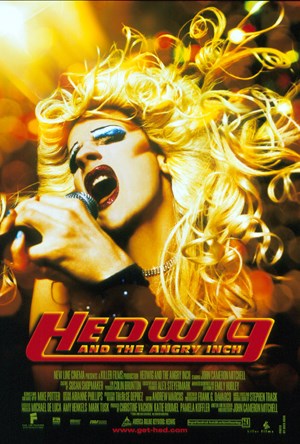 HEDWIG AND THE ANGRY INCH
Available From:
01/01/1950
Synopsis:
The story of an internationally ignored rock singer, Hedwig and her search for stardom and love. Born a boy named Hansel whose life's dream is to find his other half, Hedick reluctantly submits to a sex change operation in order to marry an American G.I. and get over the Berlin Wall to freedom.
Details
Director(s):
John Cameron Mitchell
Distributor:
Warner Bros.
Cast:
Andrea Martin, John Cameron Mitchell