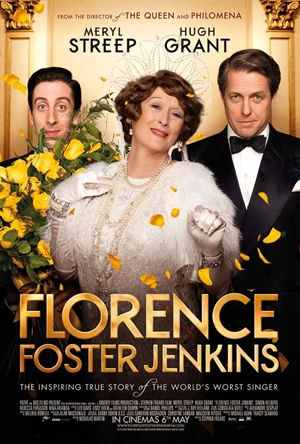 Florence Foster Jenkins
Available From:
05/08/2016
Synopsis:
Based on an astonishing true story, starring Meryl Streep, Hugh Grant and Simon Helberg, and directed by Stephen Frears (The Queen, Philomena), the hilarious and inspiring Florence Foster Jenkins tells the inspirational true story of the eponymous New York heiress who obsessively pursued her dream of becoming a great singer. The film celebrates the human spirit, the power of music and the passion of amateurs everywhere.
Notice:
TITLE BOOKABLE ON VIRTUAL SCREENING ROOM.
Details
Director(s):
Stephen Frears
Cast:
Rebecca Ferguson, Hugh Grant, Simon Helberg, Meryl Streep