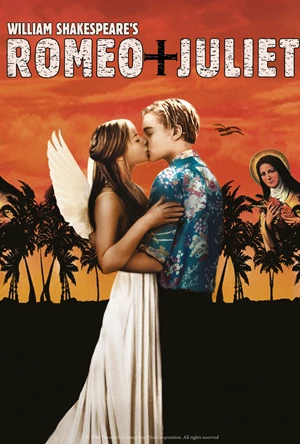 WILLIAM SHAKESPEARE'S ROMEO & JULIET
Available From:
01/01/1950
Synopsis:
Shakespeare's famous play is updated to the hip modern suburb of Verona still retaining its original dialogue. The gun-toting members of the families wage a vicious war on the streets as the star-crossed lovers meet their tragic destiny.
Notice:
TITLE BOOKABLE ON VIRTUAL SCREENING ROOM.
Details
Director(s):
Baz Luhrmann
Distributor:
20th Century Fox
Cast:
Claire Danes, Brian Dennehy, Leonardo Dicaprio, John Leguizamo, Harold Perrineau, Pete Postlethwaite, Paul Sorvino