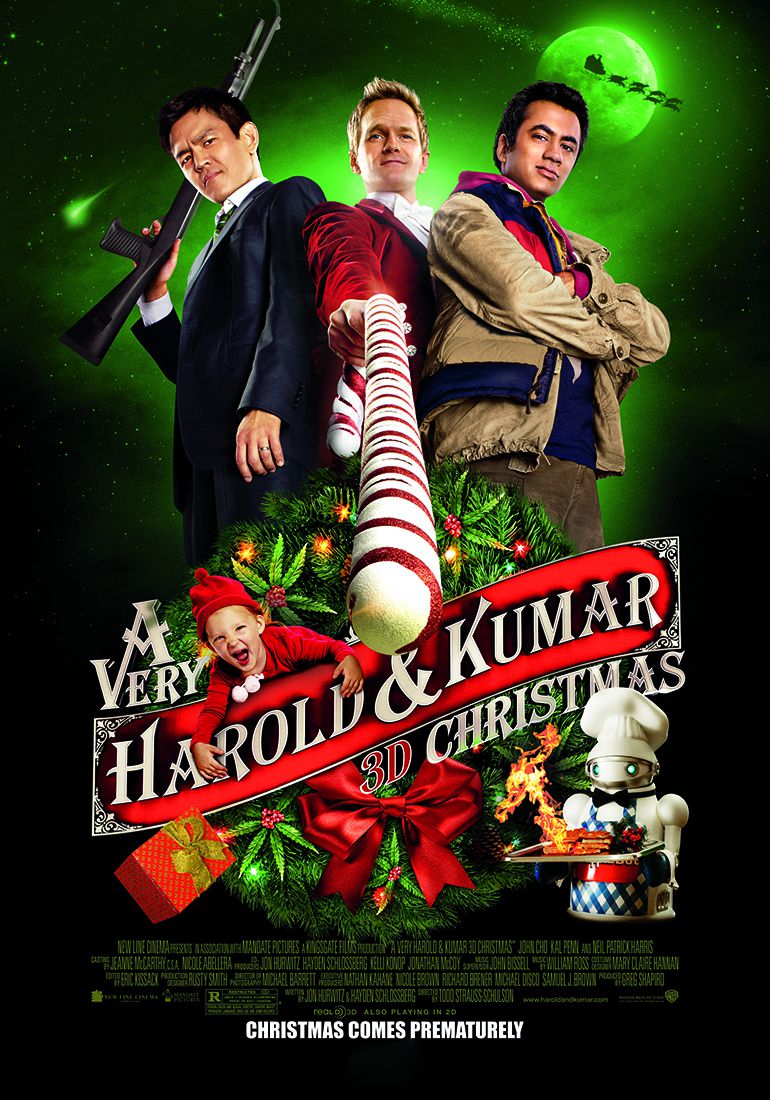 A VERY HAROLD AND KUMAR 3D CHRISTMAS
Available From:
01/03/2012
Synopsis:
High holy days are here again, only a little higher and a lot less holy. After years of drifting apart, Harold and Kumar reunite when a prize Christmas tree accidentally goes up in smoke. Rather than come clean to his crazy in-laws, Harold opts to get dirty as he and Kumar embark on a dope holiday adventure to fi nd the perfect replacement tree. On the way, the two find song, dance and the true spirit of Christmas. And they justmight meet a mythical figure back from the dead: the one, the only... Neil Patrick Harris.
Details
Director(s):
Todd Strauss-Schulson
Distributor:
Warner Bros.
Cast:
Austin Bickel, Amir Blumenfeld, John Cho, Danneel Harris, Neil Patrick Harris, Kal Penn, Danny Trejo