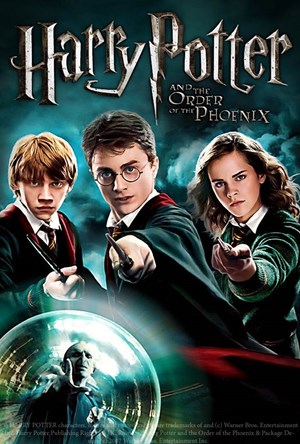 HARRY POTTER AND THE ORDER OF THE PHOENIX (SPECIAL APPROVAL REQUIRED)
Available From:
31/12/2016
Synopsis:
The Rebellion Begins! Lord Voldemort is back, but the Ministry of Magic tries to keep a lid on the truth - including appointing a new, power-hungry Defence Against the Dark Arts professor at Hogwarts. Ron and Hermione convince Harry to secretly train students for the wizarding war ahead.
Notice:
PLEASE NOTE special booking terms apply for this film and studio approval is required. Please complete our special screening enquiry form (downloadable from our website) and submit via email to info@filmbankmedia.com. Note all requests must be submitted two weeks prior to your screening date.
Details
Distributor:
Warner Bros.
Cast:
Helena Bonham Carter, Robbie Coltrane, Warwick Davis, Tom Felton, Michael Gambon, Richard Griffiths, Rupert Grint, Daniel Radcliffe, Alan Rickman, Maggie Smith, David Thewlis, Emma Thompson, Julie Walters, Emma Watson, Mark Williams