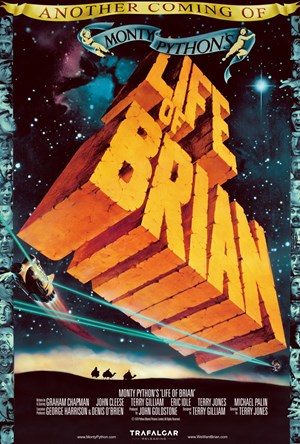 Monty Python Life of Brian (SPECIAL APPROVAL REQUIRED)
Available From:
01/07/2019
Synopsis:
Born on the original Christmas in the stable next door to Jesus, Brian of Nazareth spends his life being mistaken for a messiah.
Notice:
PLEASE NOTE special booking terms apply for this film and studio approval is required. Please complete our special screening enquiry form (downloadable from our website) and submit via email to info@filmbankmedia.com. Note all requests must be submitted two weeks prior to your screening date.
Details
Distributor:
Trafalgar Releasing
Cast:
Graham Chapman, John Cleese, Terry Gilliam