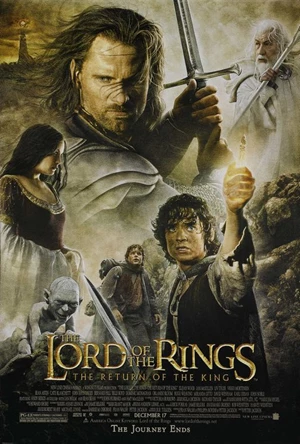 THE LORD OF THE RINGS: THE RETURN OF THE KING (SPECIAL APPROVAL REQUIRED)
Available From:
20/07/2021
Synopsis:
Gandalf and Aragorn lead the World of Men against Sauron's army to draw his gaze from Frodo and Sam as they approach Mount Doom with the One Ring.
Notice:
Please note special booking terms apply for this film. To place a booking request, kindly email info@filmbankmedia.com
Details
Director(s):
Peter Jackson
Distributor:
Warner Bros.
Cast:
Sean Astin, Orlando Bloom, Billy Boyd, Christopher Lee, Ian McKellen, Dominic Monaghan, Viggo Mortensen, Andy Serkis, Liv Tyler, Hugo Weaving, Elijah Wood